Facebook made a startling admission in its earnings announcement this month: it was seeing a "decrease in daily users, specifically among teens". In other words, teenagers are still on Facebook; they're just not using it as much as they did. It was a landmark statement, since teens are the demographic who often point the rest of us towards the next big thing.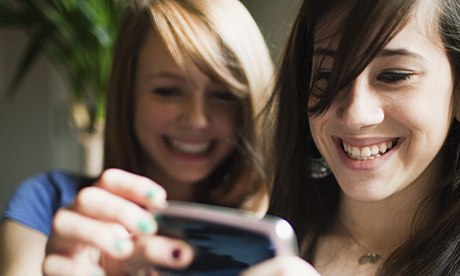 Their gradual exodus to messaging apps such as WhatsApp, WeChat and KakaoTalk boils down to Facebook becoming a victim of its own success. The road to gaining nearly 1.2 billion monthly active users has seen the mums, dads, aunts and uncles of the generation who pioneered Facebook join it too, spamming their walls with inspirational quotes and images of cute animals, and (shock, horror) commenting on their kids' photos. No surprise, then, that Facebook is no longer a place for uninhibited status updates about pub antics, but an obligatory communication tool that younger people maintain because everyone else does.
All the fun stuff is happening elsewhere. On their mobiles.
When mobile messaging apps such as WhatsApp first emerged in 2009, they looked like a threat to mobile carriers. Everyone from Vodafone to Dutch operator KPN was mentioning them in sales calls. Mobile operators are estimated to have lost $23bn in SMS revenue in 2012 due to messaging apps, which host free instant messages through a phone's data connection, which these days is often unlimited. Now these apps are becoming a threat to established social networks too.
WhatsApp, the most popular messaging app in the UK and on half the country's iPhones, according to Mobile Marketing Magazine, has more than 350 million monthly active users globally. That makes it the biggest messaging app in the world by users, with even more active users thansocial media darling Twitter, which counts 218 million. About 90% of the population of Brazil uses messaging apps, three-quarters of Russians, and half of Britons, according to mobile consultancy Tyntec. WhatsApp alone is on more than 95% of all smartphones in Spain. The power users and early adopters of these apps, the ones you're most likely to see tapping their thumbs over a tiny screen, are under 25.
Part of the reason is that gradual encroachment of the grey-haired ones on Facebook. Another is what messaging apps have to offer: private chatting with people you are friends with in real life. Instead of passively stalking people you barely know on Facebook, messaging apps promote dynamic real-time chatting with different groups of real-life friends, real life because to connect with them on these apps you will typically already have their mobile number. The trend flies in the face of recurring criticism of young people – that their social lives are largely virtual – when many more are in fact embracing the virtues of privacy and services like WhatsApp, which shun advertising.